Tracy Rodger
Wellbeing Advisor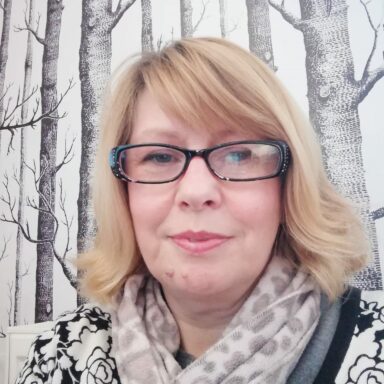 Tracy joined GDA as Wellbeing Advisor in March 2022.
She has a professional background in person centred counselling and teaching and has extensive experience as a practitioner, development worker and manager across a range of social care settings. This includes supporting children, teenagers and adults through stressful times related to bereavement, cancer and addiction amongst other challenges.
A high point of her career, (so far!), was during her 13 years at CLIC Sargent, supporting groups of young people with their recovery from cancer treatment for example, taking them on sailing holidays. More recently, Tracy worked in Quarriers Village and really enjoyed supporting diverse, disabled adults of all ages and types of impairments and conditions. Tracy feels privileged to build relationships and gain trust of people to support people who are facing huge challenges in their daily life.
In her spare time, (thirteen year old son permitting), Tracy loves to write songs and stories, cook, and get out in nature, sometimes even managing a bit of wild swimming in Loch Lomond, though she's holding off until the water gets above freezing!