Sandra Stuart
Development Manager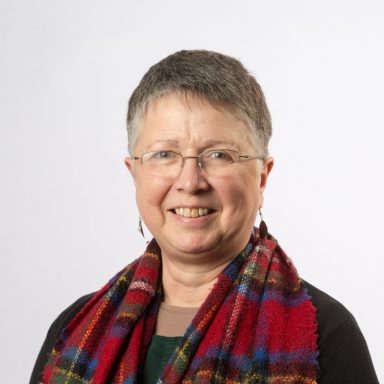 Sandra joined team GDA in 2013, with around 30 years' experience in the fields of social care, disability and mental health. She feels very much at home at GDA, with our focus on justice and equality using human rights based approaches.
Sandra is responsible for GDA's 'Future Visions for Social Care' project which offers a programme of short-term intensive support, modelled on the landmark Self Directed Support Act 2013. It empowers GDA members to identify goals, overcome barriers, make choices and take control of their lives, in relation to the support they need. Sharing these successes with allies, services, decision-makers and most importantly, other disabled people, Future Visions highlights and champions what can be achieved with choice, control and the right support.
In addition, Sandra links strategically with a 'A Connected Scotland' through Scotland's Action Group on Isolation and Loneliness, A Fairer Scotland for Older People, Human Rights Consortium Scotland and works with many partner networks, making sure GDA members' voices are heard by decision makers at local and national levels.