Sandra Stuart
Head of Wellbeing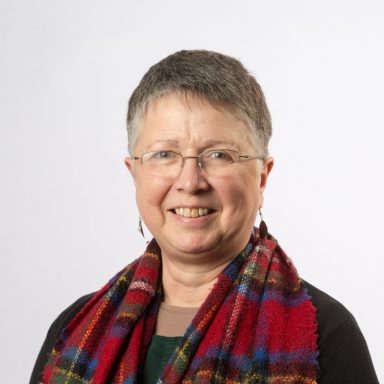 With almost 40 years' experience in the fields of social care, disability and mental health, Sandra heads up GDA Wellbeing  which was established as part of GDA's response to the impacts of the pandemic on disabled people's mental health and wellbeing. Over 62% of the thousands GDA contacted through Wellbeing Checks and who responded to surveys, reported a concern about declining mental health; over 90% were concerned about both mental health and physical health. Thousands were in crisis with access to services halted or reduced and Sandra worked with GDA colleagues, leading the establishment of GDA's Wellbeing Service.
Sandra provides support to individual disabled people and to the team of Wellbeing advisors who support hundreds through telephone support and a listening ear for people. Emotional support and practical advice around coping strategies helps people cope, feel heard, and develop ways to boost their own health and wellbeing. Support also includes access to online peer support groups for disabled people. Sandra previously ran a mental health user led organisation and a Healthy Living Initiative – both with emphasis on mental health and wellbeing so she has much to draw on in this work.
In her time with GDA Sandra has led on programmes of peer support and capacity building specialising in working with older people using community development methods and approaches. "Community" and belonging are important drivers for Sandra as is her commitment to GDA's focus on justice and equality using human rights based approaches.
Sandra works with many partner networks, making sure GDA members' voices are heard by decision makers at local and national levels. A member of Glasgow HSCP's 'Maximising Wellbeing for Independent Living ', she is working to ensure that the experiences of GDA members inform efforts to reduce health inequalities; an issue which disproportionately affects disabled people. Sandra leads on GDAs work on Wellbeing, Mental Health, Social isolation and Loneliness, Older People and Human Rights. She represents GDA on 'Scotland's Action Group on Isolation and Loneliness' and the 'Older People's Strategic Action Forum' chaired by Christina McKelvie MSP, Minister for Equalities and Older People.
She also represents GDA on the board of Human Rights Consortium Scotland.
Sandra currently works part-time, usually Tuesday – Friday.