Susan McKinstery
Policy & Participation Officer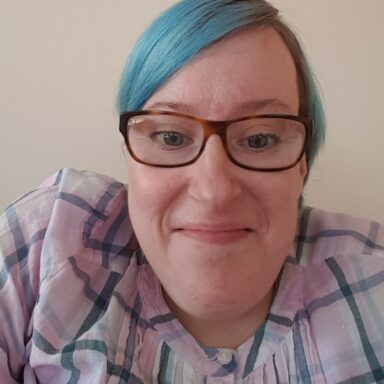 Having been a GDA member for several years, Susan joined the team as Policy and Participation Officer in September 2021.  Susan graduated from Queen Margaret University with a BA in Information Management and worked in the civil service for around 8 years. Since then, Susan has worked in a variety of capacities in the third sector as a welfare rights advisor, community worker with an LGBT organisation and as an associate for an organisation working with third sector care providers on social care reform.
As a disabled person, Susan has extensive lived experience of the barriers and discrimination disabled people face and is passionate about bringing about change and amplifying the voices of disabled people.  She has a particular interest in the role that good social care provision can play in increasing disabled people's ability to participate and live the lives they choose and is excited to be working with members to influence and ultimately shape the policies which most profoundly affect their lives.
In her spare time, Susan enjoys films, creative writing and trying to keep her two cats under control!