Sophie Lawson
Policy & Participation Manager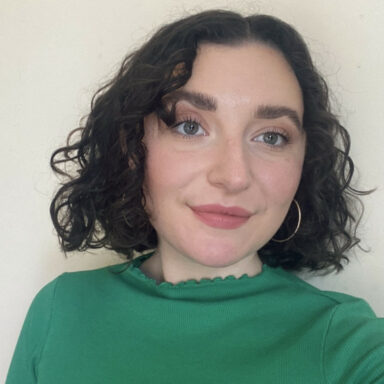 Sophie joined GDA as Policy and Participation Manager in 2022, overseeing the Voices Team and our intersectional networks, working on the Future Visions project and supporting and facilitating GDA's Social Care Expert group.
Her role focuses on supporting disabled people to have their say on policies, services and decisions that affect them. Amplifying disabled peoples voices is crucial to ensure lived experience shapes decision making at local and national government level.
Sophie first joined GDA in June 2020 as a Helpline Advisor during the pandemic. In this role, Sophie answered the incoming calls to our Covid-19 response helpline, providing advice, a listening ear and directing members to support with a variety of issues.
Since then, Sophie has worked for an MP in Westminster, working with disability charities, carrying out research and advising on policy issues related to disability. She is a History and Politics graduate from the University of Edinburgh and received her MSc from the University of Glasgow in 2020, researching women's experiences of mental illness in modern Glasgow.
She has a background in mental health advocacy and peer support and is passionate about lived experience being central in decision making.
Sophie has a green thumb and loves tending to her houseplants. She also enjoys reading and loves all things related to political history!