Marianne Scobie
Deputy CEO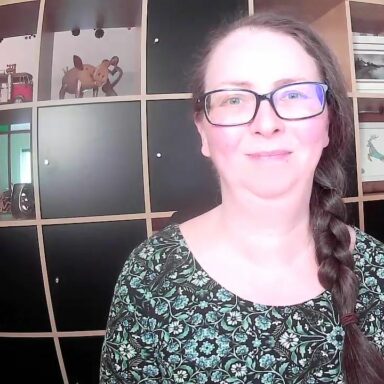 Marianne has been a disabled person since early childhood. Marianne was a founder member of GDA before joining the team in 2010 and is now Depute CEO.
Marianne graduated from Glasgow University in 1994 with an MA in Social Policy and Psychology and has over 30 years' experience in the voluntary sector, including delivering and managing employability, training and large service user involvement projects. The latter of these included managing a team of disabled staff and this experience has been useful at GDA where over half the staff team are disabled people. Marianne has extensive experience of working with disabled children, young people and their parents including international work. Marianne is particularly skilled in adapting and delivering training in creative, flexible ways and firmly believes everyone can participate when the right support is provided.
Marianne manages various GDA projects including GDA's Learning, Digital Inclusion and Digital Employability projects. She also contributes to GDA's Future Visions project and has additional strategic remits for Public Realm, Climate Change and Inclusive Communications. Marianne serves on a range of Glasgow City Council, Scottish Government and Social Security Scotland advisory groups, working groups and strategic groups, inputting the priorities of disabled people and working collaboratively towards solutions.
Marianne has been employing her own PAs for over 20 years and outside of work, she is passionate about social history, gardening, live music, and all things techie!