Marianne Scobie
Deputy CEO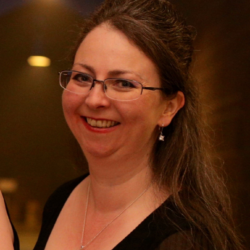 Marianne has been a disabled person since early childhood. Marianne was a founder member of GDA before joining the team in 2010 and is now Depute CEO.
Marianne has over 30 years' experience in the voluntary sector, including delivering and managing employability, training and large service user involvement projects, and she has extensive experience of working with disabled children, young people and their parents including international work. Marianne is particularly skilled in adapting and delivering training in creative, flexible ways and firmly believes everyone can participate when the right support is provided.
Marianne manages GDA's Learning, Digital Inclusion and Future Visions projects, with additional strategic remits for Public Realm, Climate Change and Inclusive Communications and she sits on a range of Glasgow City Council, Scottish Government and Social Security Scotland advisory groups, working groups and strategic groups.
Marianne has been employing her own PAs for over 20 years and outside of work, she is passionate about social history, gardening, live music, and all things techie!