Marianne Scobie
Deputy CEO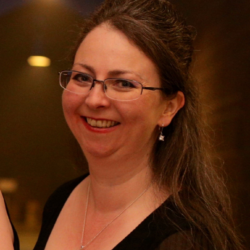 Marianne has been a disabled person since the age of 7. She is Depute CEO of GDA and strategic lead for GDA's programmes supporting young disabled people. Marianne was a founder member of GDA before joining the team in 2010.
Marianne has over 30 years' experience in the voluntary sector as a volunteer, paid worker and Board member of several key disability organisations including GCIL, Arthritis Care, Update and Equal Say. She is still a Board Member of GCIL.
Marianne's passion is working with young disabled people and has extensive experience of project work with disabled children, young people and their parents including international work. She is particularly skilled in adapting and delivering training in creative and flexible ways to ensure everyone can participate.
She trained as a peer educator in sex education and sexual health and was a co-writer of a book for disabled people about relationships and sexuality which included practical advice…!
Marianne has written Easy Read documents for ILiS Project, Scottish Greens, EHRC, Scottish Government and others. Other paid work includes significant experience in accessible events organisation, designing and delivering training, and mentoring disabled people to return to/remain in employment.
During 13 years working for Leonard Cheshire Disability, Marianne managed a UK wide service user involvement team of 20 disabled staff. During this time she developed considerable expertise around Access to Work – which supports disabled people to access funding for equipment, training and personal assistance to remain in paid employment.
While at LCD, Marianne worked on the development, design and implementation of operational policy, including Service User involvement in this process. Her team won a "National Excellence Award" for SU Involvement. Along with a colleague she designed a programme of mandatory training for operational staff to enable them to build skills to communicate with disabled people who use AAC and/or are "non-verbal". This programme won a UK National Training Award.
Outside of work, Marianne is passionate about social history and is currently researching the history of her street and local area. She loves Doc Martens, going to music gigs, Sci-fi and confesses to being a bit of an IT geek!