Lynn McEwan
Office Manager & PA to Tressa Burke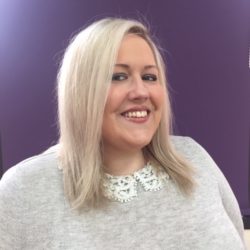 Lynn is our Office Manager, who joined GDA in June 2018. With over 20 years experience, Lynn ensures the smooth running of the office and looks after our team of PA's. She is also responsible for IT, organising large events and managing transport for the membership. You'll often find her on the phone! She is also PA to our CEO Tressa Burke.
Before joining GDA, Lynn ran her own business and did everything from building her own website to creating jewellery and events for her customers. She also has experience working for a social care provider in Glasgow where she was responsible for the administration team, HR and recruitment for the organisation.
Outside of work, her friends refer to her as the 'organiser of fun'. She enjoys being creative and says that her main motivation is to make other people happy.