Louise Connor
Digital Engagement Officer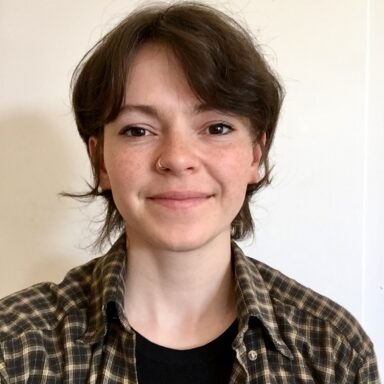 Louise joined the GDA Covid Outreach team in April 2020, and has since been working as a digital coach for the GDA Connects team.
As part of the Connects team, Louise works to tackle the problem of digital exclusion (more prevalent than ever since the covid pandemic) by empowering disabled people to get online. She helps members to build their skills and confidence with using the internet on different types of devices, tailored to each person's interests, goals and accessibility needs.
Over the past year, she has also been leading fortnightly zoom photography workshops for GDA Learning, and regularly supports French-speaking members as an interpreter.
Originally from France, Louise moved to Glasgow in 2014 and now calls it home. She has a mixed background in Social Science and Fine Art, having completed an undergraduate in Communications at the University of Avignon (France) followed by a Photography BA(hons) at the Glasgow School of Art, from which she graduated in 2019. She came to GDA originally as a PA helping people to participate in face to face courses and activities and acting as a language interpreter.
Louise has a passion for travelling, arts & culture, food and sustainability, and enjoys spending evenings at her local pottery club.