Krystyna Loney
Wellbeing Advisor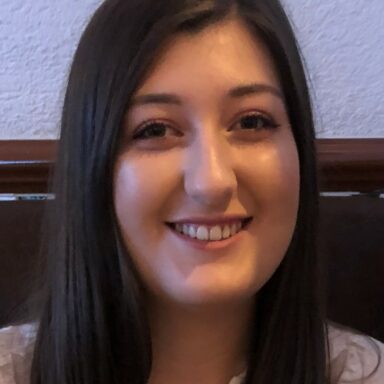 Krystyna joined GDA in July 2020 as part of GDA's 'Resilience Response' to the COVID-19 pandemic. She was previously with the Good Morning Service and her role with GDA built on her skills in supporting people as she worked her way through providing Wellbeing support to hundreds of disabled people, boosting their mental and physical wellbeing. Since July 2020, Krystyna has provided a listening ear and continues to give members a space to talk through their worries and concerns.
She also offers coping strategies and techniques to support disabled people to stay as well as possible. Krystyna has also been working to develop and facilitate online workshops focused on improving health and wellbeing in a supportive setting. She especially enjoys interacting with members and hearing their lived experience of managing their own wellbeing.
Krystyna has a Master of Science in Clinical Health Psychology from University of Strathclyde. She has worked in the charitable sector supporting children with disabilities and as a befriender to older adults. Krystyna enjoys baking cakes (and eating them!) in her spare time. She also enjoys going to spin cycle!