Kevin Johnston
Welfare Rights Officer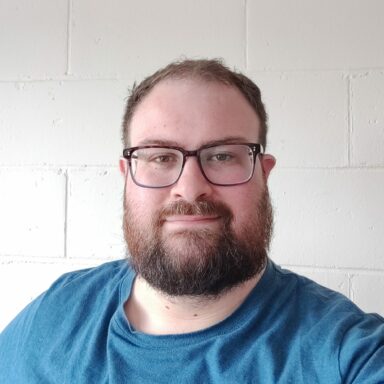 Kevin joined GDA as Welfare Rights Officer in November 2021 to support the work of the Rights Now project supporting disabled people and disabled families i.e. families where either a parent or child is disabled.
Kevin has worked in the welfare rights field since 2016. Before joining GDA, he worked for South Ayrshire Council in their Information and Advice Hub for 4 years, assisting with all manner of welfare rights queries. He also has experience of working with the Scottish Welfare Fund in the decision making team where he awarded grants to a variety of applicants. Prior to this, Kevin worked for Simon Community Scotland, supporting with the roll-out of Universal Credit for clients in emergency accommodation and also at The Prince's Trust, helping 16-25 year olds find employment.
He achieved an English Literature BA(Hons) in 2021 from the Open University which allows him to know obscure words and helps him to try to work out exactly what the Department for Work and Pensions are trying to say in their letters to disabled people!
Kevin loves all things fantasy and sci fi. Whether it's watching shows about trekking beyond the stars, reading about songs of ice and fire or painting toy soldiers – he will be involved. Occasionally he does come back to reality to enjoy cooking and some hill-walking.