Karen Wylie
Learning Manager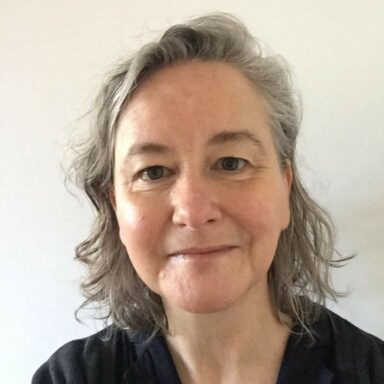 Karen was involved with GDA for several years as volunteer then Personal Assistant in her holidays from her day job teaching before joining GDA on a full-time basis in May 2020. During the first Lockdown, Karen became GDA's first online Learning Coordinator and is now Learning Manager for our online learning programme as well as the modest face to face learning which GDA has run during the pandemic.
COVID halted GDA's previous delivery model of face to face, highly participative and interactive learning sessions. Working with colleagues, Karen has been responsible for establishing and developing GDA's online learning programme which is now delivering 18- 20 learning sessions per week. To ensure an accessible and engaging programme, it has been essential for Karen co-design and develop this with members, tutors and GDA staff.
It has also been critical for Karen to work alongside GDA's GDA Connects Team since over 60% of GDA members were identified as digitally excluded through GDA Lockdown engagement and research. Karen's aim is to reach as many people as possible, to get them online, connected and learning, supported by GDA Digital Coaches.
Previously Karen was a Modern Studies teacher in secondary schools in Glasgow for 4 years and, before that, an academic Researcher for 8 years on various human rights related projects at Robert Gordon University and the University of the Highlands and Islands.
In her spare time Karen enjoys reading, hillwalking, music and films.