Jamila Shaikh
Community Development Officer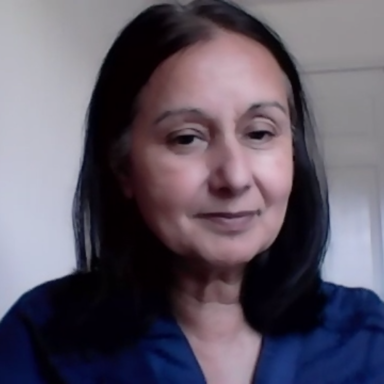 Jamila joined GDA as a Community Development Officer, working with the BAME disabled community in Glasgow, engaging and developing a programme of learning and workshops.
Jamila was brought up in London and came to Glasgow 23 years ago.
15 years ago she lost her sight and had to adapt and change her world. She started volunteering with RNIB, and subsequently secured a job as a community development officer, developing an outreach and engagement project with the BAME community. In that time, she promoted the prevention of avoidable sight loss. She worked for RNIB for 10 years, running events, engagement and getting to know the community in Glasgow well.