Isla McIntosh
Community Development Manager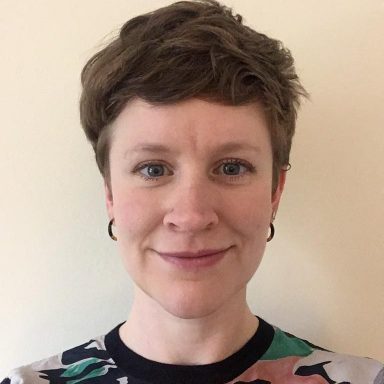 Isla has been involved in the Disability Rights movement for 10 years, working with Disabled People's organisations in Russia and Norfolk, while studying Sociology and Community Development.
She joined GDA in 2015 in a dedicated role supporting GDA members to develop their collective voice through our Drivers for Change network.
Isla now heads up our Active Citizenship team, who run collective voice programmes with our Social Care Expert Group, Participatory Budgeting champions, LGBTQ and BME members' groups. This fantastic team supports disabled people to connect directly with power-holders (such as Government or Council) to speak out and share lived experience, influence change, break down barriers and drive forwards equality and human rights.
Isla produces accessible briefings for our members on a range of policy issues, and helps feed members' views back into the policy process. She is passionate about food, sports, nature and creativity, and how these help with mental health and wellbeing.