Hannah Reynolds
Digital Inclusion Manager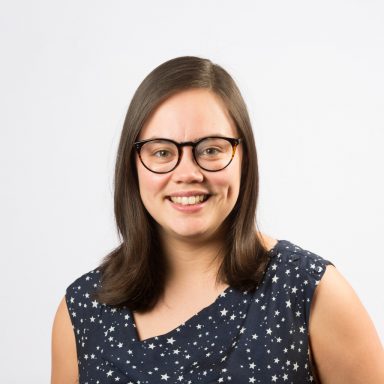 Hannah is now GDA Digital Inclusion Manager, having originally joined the GDA family in January 2019, when she moved to Glasgow from London to take up a role as Community Development Coordinator. In this initial capacity, Hannah worked closely on GDA's participatory budgeting project, supporting disabled people to have their say in their local communities about how decisions are made and budgets are spent. Hannah also helped establish GDA's Black, Asian, Minority Ethnic (BAME) disabled people's peer group and previously coordinated this group as well as GDA's LGBTQIA+ disabled people's group.
Throughout and since the COVID-19 pandemic, Hannah has headed up GDA Connects – a digital inclusion project – distributing hundreds of pieces of kit and connectivity to disabled people all over Glasgow and supporting them to learn to use their new devices. As Digital Inclusion Manager, Hannah coordinates delivery of GDA's digital support, managing a team of coaches who are delivering hundreds of hours of 1:1 phone coaching: this support enables disabled people to grow in confidence and skills and get connected online. GDA Connects project also specialises in helping visually impaired people to learn to use technology, and is providing coaching in French, Urdu, Kurdish Kurmanji and Kurdish Sorani.
Hannah previously managed a charity for kids with Down syndrome, worked as a fundraiser for a personal safety and stalking charity, and was an associate at a consulting company. Hannah holds a first class Master of Arts degree in Development Studies from the University of Auckland, an Honours degree undertaken at Utrecht University, and an undergraduate BA double-majoring in Women's Studies and Film, TV & Media Studies.
Hannah hails from a small island in the Pacific called New Zealand (no, it's not part of Australia!), where she was actively involved in her local feminist community. She loves food, hill-walking and exploring Scotland's heritage.