Charlotte Bamford
Community Development Officer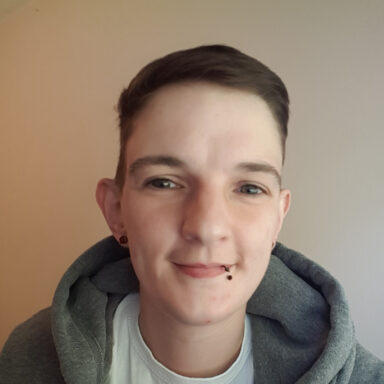 Charlotte joined GDA in 2017, first as a Casual Worker and then Community Development Officer working with the LGBTQIA+ disabled person's network.  Charlotte has supported the Network to engage more LGBTQIA+ disabled people who are isolated and to develop a  programme of learning, activities and workshops built around peer support and accessing safe social spaces- in real life and online during COVID. Charlotte has led the Network to participate in Pride and Free Pride events and also to connect with other GDA and wider Glasgow networks and events. Charlotte is passionate about making sure that the perspectives and priorities of LGBTQIA+ disabled people are heard and builds capacity and voices of the network members to contribute across a range of policy and service areas.
Charlotte is a disabled person who has been disabled since her early 20s so she understands many of the barriers disabled people face.
After completing the Activate course with Glasgow University, Charlotte furthered her education and is now undertaking the Bachelor of Arts, Community Development Honours Degree.
In her spare time she loves skateboarding and volunteering with young people.