Cara MacDowall
Communications and Policy Officer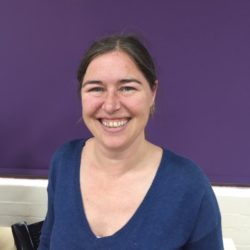 Cara joined GDA in February 2019. She has over 20 years experience working for various organisations in the voluntary sector predominately doing communications and policy work. At GDA, she is responsible for the website, social media accounts and e-bulletins that go out to our stakeholders. She's also involved in the organisation's policy work.
She worked in London for 10 years prior to moving back up to her home town of Glasgow where she's been resident for the past 10 years. Previous employers include the University of Glasgow and the Royal College of Physicians and Surgeons of Glasgow where she worked as a Communications Officer.
In her spare time, Cara likes to read and enjoys the outdoors.