Brian Scott
Head of Employability & Anti-Poverty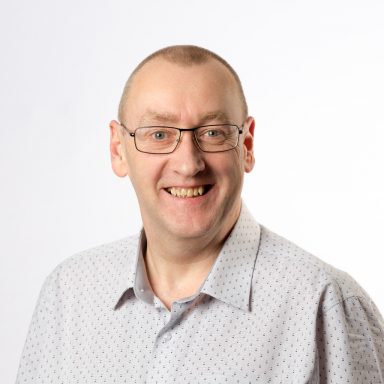 Brian leads on GDA's work on employability and welfare reform.  He has over 30 years of experience in offering employability support which was recognised in his contribution to the Scottish Government Expert Advisory Group tasked with the production of the Employment Action Plan to halve the disability employment gap.  Brian is working with a range of employers, partners and stakeholders to implement best practice in the recruitment and retention of disabled people.
Brian manages the Rights Now welfare rights project. He supports GDA members to ensure that the voices of disabled people inform policy and practice in areas such as poverty, social security, adult protection and hate crime.
A member of Glasgow's Hate Crime Working Group and Chair of the local Network of Third Party Reporting centres he is working to ensure that the experiences of disabled people inform efforts to reduce disability hate crime.  He represents GDA on the national Tackling Prejudice and Building Connected Communities Action Group that is chaired by the Cabinet Secretary for Communities and Local Government.