With 2 weeks to go until the Holyrood election, GDA members have been hard at it this week speaking up for our future.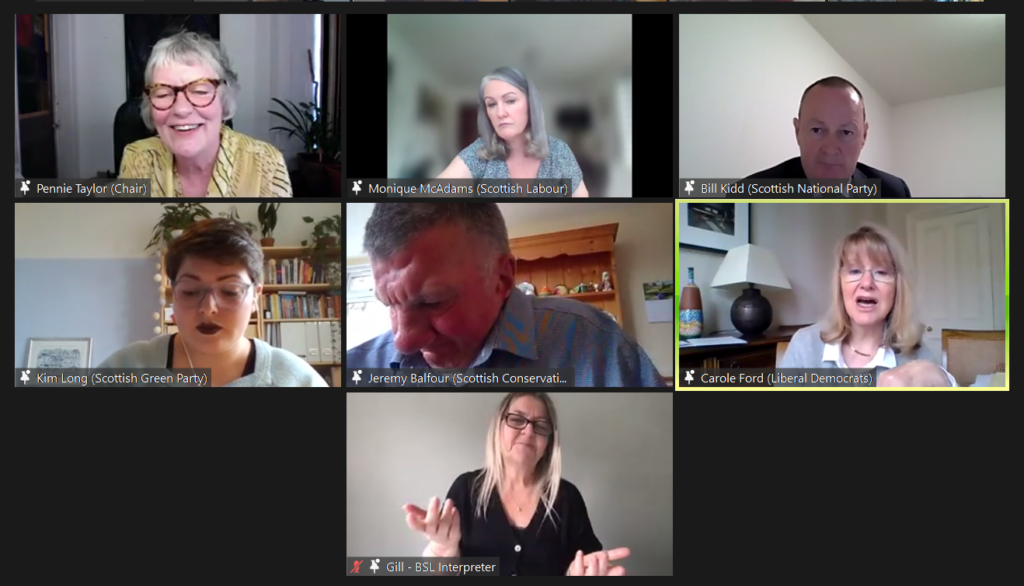 GDA Hustings
Chaired by Pennie Taylor, on Tuesday our Hustings brought together 140 disabled people to grill candidates from the 5 main parties on what actions they will take, if elected, to advance Disabled People's rights and equality:
Hot topics confronted included:
The Human Rights Bill, UNCRPD and a Disability Commissioner
Barriers and backlogs in Healthcare, housing, and of course the future of our Social Care system
Will a green recovery be inclusive of disabled people and maximise every opportunity to improve access in transport, buildings, and green jobs?
Our thanks go out to candidates Monique McAdams (Labour), Bill Kidd (SNP), Kim Long (Greens), Jeremy Balfour (Scottish Conservatives), and Carole Ford (Liberal Democrats) for taking part.
Co-design Workshop for Social Recovery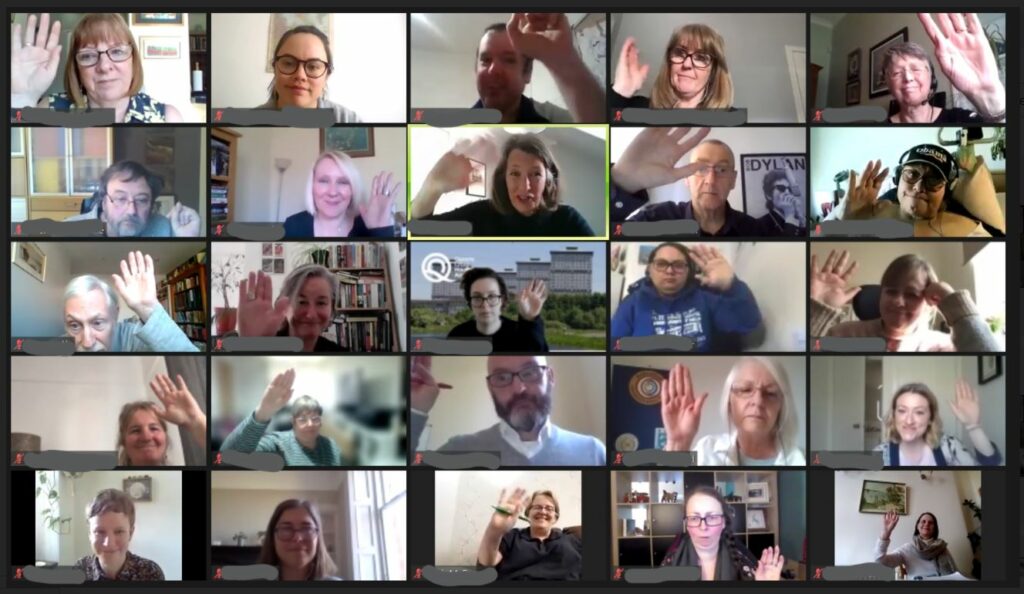 On Thursday GDA gathered 50 partners, allies and disabled people together on zoom for the first in our series of Co-Design Workshops for Glasgow's Social Recovery Taskforce.
Leaders and decision makers from across Glasgow's services joined GDA members and our disabled people led allies for an open honest dialogue about the blockages to equality, 'What Works', and actions we can take together. Expertly chaired by Fiona Garven, director of the Scottish Community Development Centre, plans and ideas were shared and nurtured for how disabled people's voices can be built in to Glasgow's work for recovery and equality.
A key theme was representation in decision making – with many agreeing that more disabled people employed in our public services would strengthen expertise on access, involvement and how to drive equality.
With that in mind, this week we highlight our Manifesto pledge #3, calling on future MSPs to do everything in their power to close the disability employment gap, and tackle disabled people's poverty so we can all flourish and participate.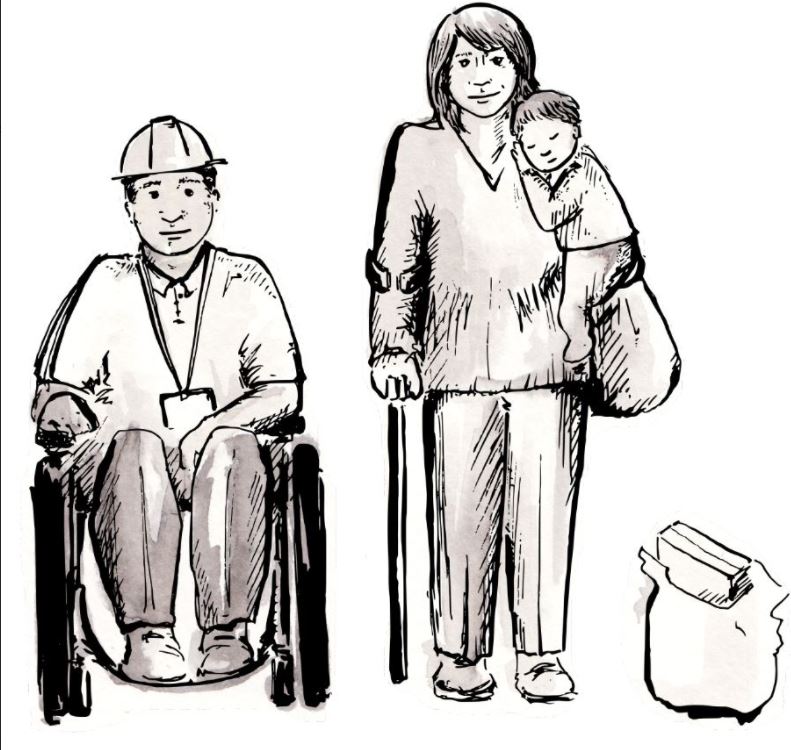 Manifesto for Equality pledge #3:
Tackle Disability Poverty and Employment Gap
Work with us, urgently, to co-design actions to halt our spiralling poverty and unemployment.
Fund accessible employability supports, building on success of disabled people led models that meet disabled people's needs and aspirations.
Recruit and retain more disabled workers across Scottish Government partners, embedding targets and best practice measures.
Uprate Disability Benefits; improve eligibility criteria; and invest in accessible welfare rights advice services.
Disability-specific Child Poverty Targets and actions, co-designed to address poverty faced by disabled children and young people, and children of disabled parents.
Tackle inequality for young disabled people in education, employment and training: embed access and inclusion in the Young Person's Guarantee.
Disabled people can't achieve equality all on our own. Our partners and allies are vital to the change we need to see! Get in touch to find out how we could work together for a fairer more equal Glasgow and Scotland.
GDA's Manifesto, shaped by the voices of 6000 disabled people, offers a crucial roadmap to accelerate Scotland's journey towards Equality and Human Rights. Read the full manifesto here.
Get involved by sharing it on social or forward to your candidates, to help amplify disabled people's calls to action.

Thank you!